We recognize that all of our patients are unique and deserve to receive dental care that reflects their individual needs. Our experienced and talented dental team is committed to working with you and your family to create a comfortable, stress-free, and rewarding dental experience every time you visit our practice.
We are pleased to welcome you and your family, and we look forward to working with you.
---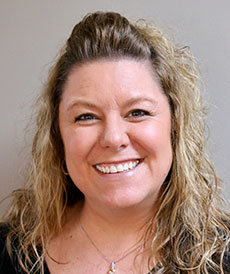 Carrie
Registered Dental Hygienist
I earned my Bachelor of Science degree from UNMC College of Dentistry in 1992 and joined Fallbrook Family Dentistry in 2018. The best part of my job is meeting new people and helping them achieve optimal oral health. I really enjoy the friendships I've built with so many patients, as well as the members of our team!
I have two step kids and four wonderful grandchildren. I love camping and spending time outdoors, playing golf, and am an avid Husker fan! I also serve the community with my public health dental hygienist permit in public school settings, and helping elderly residents in nursing homes and assisted-living facilities.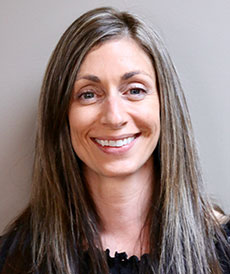 Erica
Registered Dental Hygienist
I began my career as a dental assistant in 2003, eventually continuing my education to become a dental hygienist and joining our Lincoln dental office in 2019. I love that we have fun every day, all while giving the best care possible to our patients.
When I'm not in the office, I love to be outside hiking or biking, or cheering on Husker volleyball. I have a golden retriever and an Irish setter that keep me busy, too!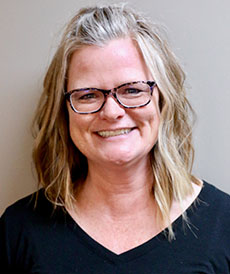 Jessica
Financial Coordinator
I am responsible for the financial aspects of our office and our patients' care, including processing insurance payments, deposit reports, and accounts. I work hard to do my very best to provide exceptional dental care and customer service!
I grew up in Milford and currently live there. I have an adult son, Jordan, who lives close and who I like to spend as much time with as I can. I also enjoy spending time with my friends, going to concerts, Husker sports, and going to Lake Okoboji during the summer!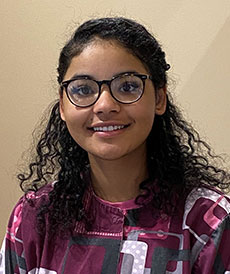 Mazzii
Dental Assistant
I started my career as a dental assistant about five years ago and have spent the majority of my time right here in this office! I love making patients happy and their experiences enjoyable, especially those who are scared to go to the dentist. My goal is for them to have an exceptional appointment, full of education and comfort, and to leave with a smile!
When I'm not taking care of the world's best patients, I enjoy riding horses and going to the gym. I also really like painting, spending time with my family, and just relaxing at home.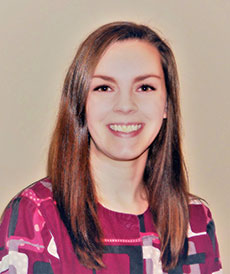 Megan
Treatment Coordinator
Before becoming a dental assistant, I was a dental lab technician. I shaped and contoured crowns to match patients' existing teeth, which was really a lot of fun. However, I wanted to be more hands-on with patients and their care. Here at Fallbrook, I get to meet so many new people—some even become friends! I know how important dental health is, and I enjoy helping patients keep their teeth and mouths as healthy as possible. I love knowing a patient leaves our office feeling more confident than they did when they came in!
I'm married to a huge goofball who makes me laugh every day! We have a son and four cats. When I'm not at work, you can find me reading a book, binging a series on Netflix (baby permitting), or going for a walk with my family.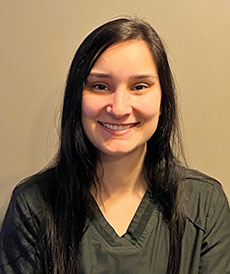 Stephany
Treatment Coordinator
I completed the dental assisting program at SCC and joined Fallbrook Family Dentistry in 2019. As our treatment coordinator, I assist with procedures and help our hygiene department stay on schedule. My favorite part of my job is helping patients out in any way possible. I love being there to support them and ease their nerves, because so many people have dental anxiety. I love that our office provides the best care possible for all of our patients!
I am a BIG hockey fan. You can catch me at a lot of the Lincoln Stars game. I also love going on adventures with my wonderful husband and spending time with my two cats whenever we are home.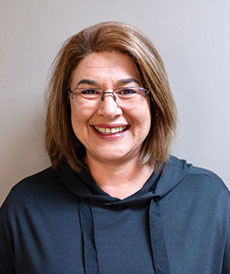 Tami
Assistant/Team Coordinator
I love that every day here is unique, challenging, and rewarding, because my work combines my technical skills with my love of talking with people. Not one dental procedure is the same as another, just as our patients are unique, and we create treatment plans that are right for each person's specific needs. I fulfill many tasks that involve direct patient care, whether I'm assisting our dentists, helping at the front office, or maintaining our equipment. I love that I get to help in so many ways and provide care that is nothing short of excellent!
My husband Jake and I have one son, Thomas. We are very active in his high school activities. I love camping, playing cards, quality family time, and helping with our community by volunteering at various activities.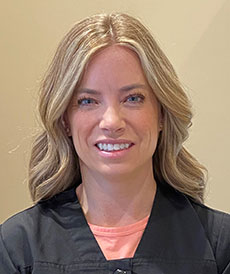 Kari
Dental Hygienist
I earned my Bachelor of Science Degree in Dental Hygiene from the University of Nebraska Medical Center. After working in the field for more than 15 years, I joined the great team at Fallbrook Family Dentistry! I love helping patients understand the importance of their periodontal health and teaching them how to achieve that, all while providing comprehensive, high-quality care.
My husband Tim and I have four children: Tricia, Teddy, Molly, and Luke. When I have free time, I enjoy the outdoors, exercising, gardening, and traveling with my family!